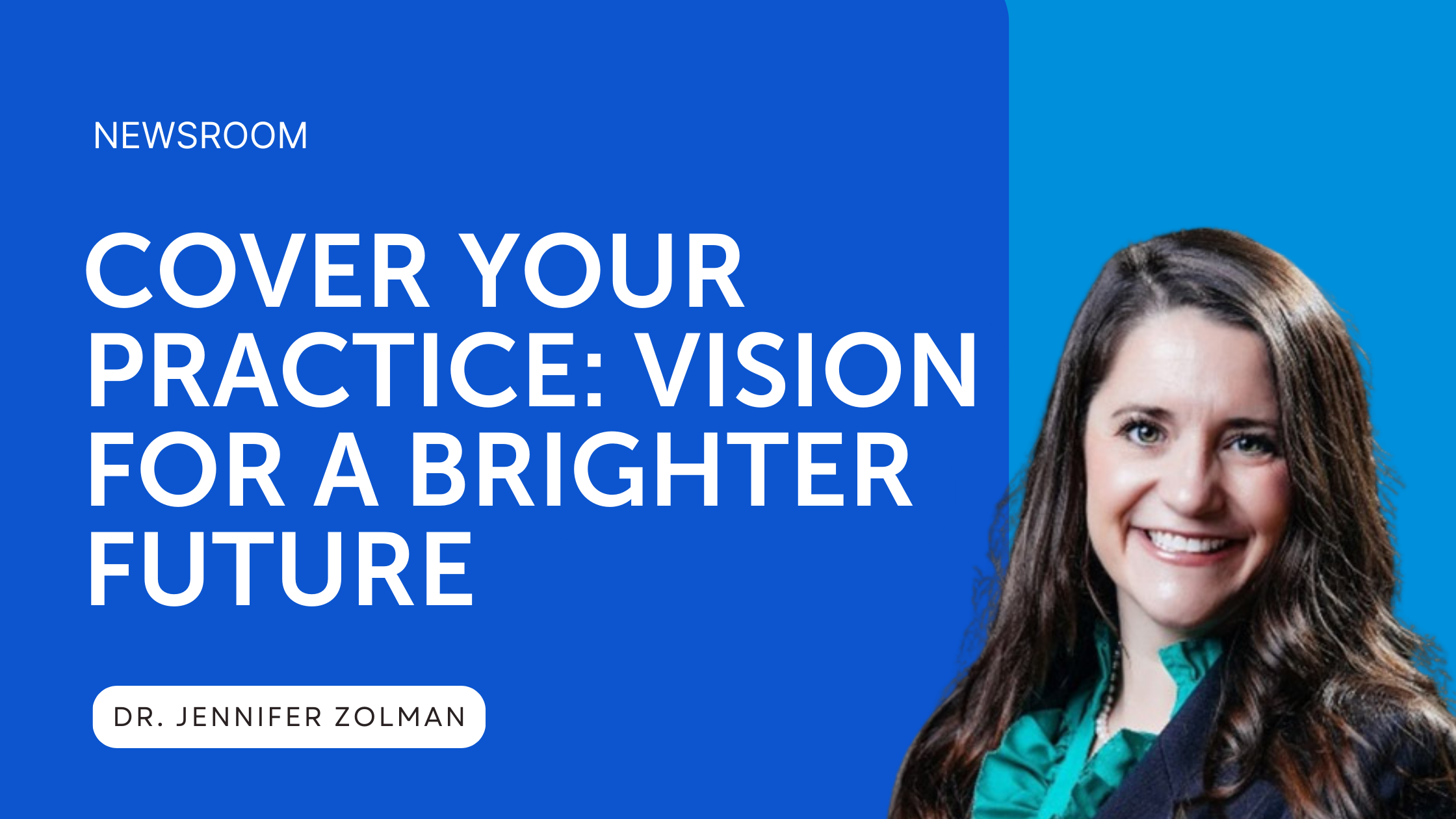 Cover Your Practice: Vision For A Brighter Future
Practicing optometry is all about helping people reach their highest potential in work, life, and play through better vision. In the process, we often build close relationships with our patients and become part of their families. This is particularly true for pediatric optometry, as reflected in my own professional journey. I started wearing glasses in the fifth grade and decided to get contact lenses a few years later. The entire process of evaluating vision fascinated me, and in high school, I started shadowing a husband-and-wife team of optometrists, and the rest is history.
MISALIGNMENT: MUCH MORE THAN MEETS THE EYE
I became a partner in our practice in 2007. We have a rich, 50-year history treating everyone from babies to grandparents, including patients with dry eye, specialty contacts, concussions, traumatic brain injury, and others. One of our big specialties is pediatrics—about 25% of our patients—and we provide them with everything from comprehensive eye exams to vision therapy. A big part of our standard of care includes eye misalignment, so we look for strabismus, amblyopia, and ocular motor dysfunction. About 3% to 5% of patients have strabismus,1,2 and as much as 13% of children have convergence insufficiency3 (the way eyes align at near distances), but these issues are often undetected.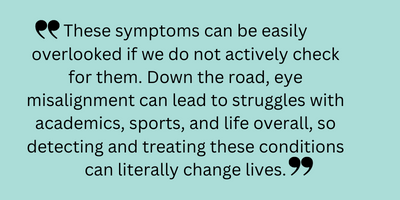 Because we treat each of our patients as a whole person and not just a pair of eyeballs, when we treat children, we also treat vision and learning disorders, which sometimes manifest as a result of the way their eyes align. Symptoms for convergence insufficiency include eye strain, headaches, doubled or blurred vision at near distances, sleepiness, loss of place while reading words, words moving on a page, and difficulty concentrating or refocusing. These symptoms can be easily overlooked if we do not actively check for them. Down the road, eye misalignment can lead to struggles with academics, sports, and life overall, so detecting and treating these conditions can literally change lives.
VISION FOR AN INCREASINGLY DIGITAL LIFESTYLE
I find examining and treating children to truly be a blast, but it can be tricky because of how they respond. For example, if they want to wear glasses just because their friends are wearing them, we need to crack that code. I have some tricks of the trade that came with experience, but it also helps when you have great technology on your side. One of the technologies in my toolbox is Neurolens, a non-invasive way to test for and address eye misalignment.
While there are other subjective measurements such as using prism bars, the Neurolens Measurement Device, Gen 2 (NMD2) is quicker, more adaptable, and an easy test to run on our littlest patients. For patients with binocular misalignment, contoured prism lenses offered by Neurolens are the perfect answer because they help the eyes align closer at near than at a distance, where patients may not need it. This is the only such lens on the market, something we didn't have before.
We brought Neurolens technology to our practice in 2020, mainly because the pandemic brought in more patients, including children, who were using digital devices and computers for work, school, and play. At the same time, we noticed more kinds of symptoms more frequently—things like headaches, strain, watery eyes, neck pain—all exacerbated by the increase in near work performed on digital devices. Having elementary school-aged kids myself, I know that many more learning modalities have been developed for laptops and tablets, and they're not going away.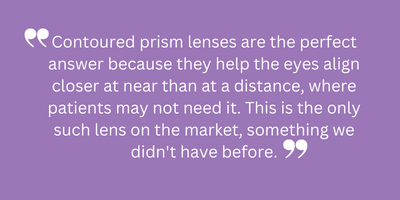 So far, we have received many referrals from other optometrists, neurologists, and headache clinics to run this test. Even if a child is not a candidate for contoured prism lenses, this test is an opportunity to have a conversation with the parent about whether their child is a candidate for our vision therapy programs.
THE NEUROLENS EXPERIENCE
We had a great implementation process with the team who came to work with our practice. They trained us on how the device and products work. Patients receive a lifestyle and symptoms assessment form as a normal process of pre-testing. The form allows the patient to rank the severity of several categories of symptoms, and if a patient presents as symptomatic, our technicians will run an exam with the NMD2. This tool is valuable because we can show patients exactly what their eyes are doing. Usually, there is an Ah-ha! moment when patients see that their eyes are not going into the position they should for near, and we can link the symptoms listed in their lifestyle forms with what their eyes are physically doing so that it's easier for them to understand.
LOOKING FORWARD
I recommend that other women in optometry dive into the latest technology because it can enhance their patients' lives while benefiting their business. Find a mentor, talk to them about using the technology, and get that valuable feedback. Question your patients about symptoms related to misalignment of the eyes because many of them don't realize that what seem like non‑visual symptoms may be causing trouble for them, so they will not bring it up during your exam.
Neurolens can be a great tool for outreach in your communities by helping to cultivate referrals. It can be a gateway to working with other optometrists who may not have the technology in their practice yet and other specialists, such as neurologists, headache clinics, chiropractors, and even primary care doctors who have patients with these symptoms. It was a no-brainer to add this weapon to our armamentarium so that we can always offer our patients solutions, so they live and thrive in their best lives.
References
Khorrami-Nejad M, Akbari MR, Khosravi B. The prevalence of strabismus types in strabismic Iranian patients.

Clin Optom (Auckl). 2018;10:19-24
Mohney BG. Common forms of childhood esotropia.

Ophthalmology. 2001;108(4):805-809. doi:10.1016/s0161-6420(00)00639-4
Goering M, Drennan KB, Moshirfar M. Convergence Insufficiency. In: StatPearls. Treasure Island (FL): StatPearls Publishing; July 19, 2022.
Check out the article here published on Women In Optometry.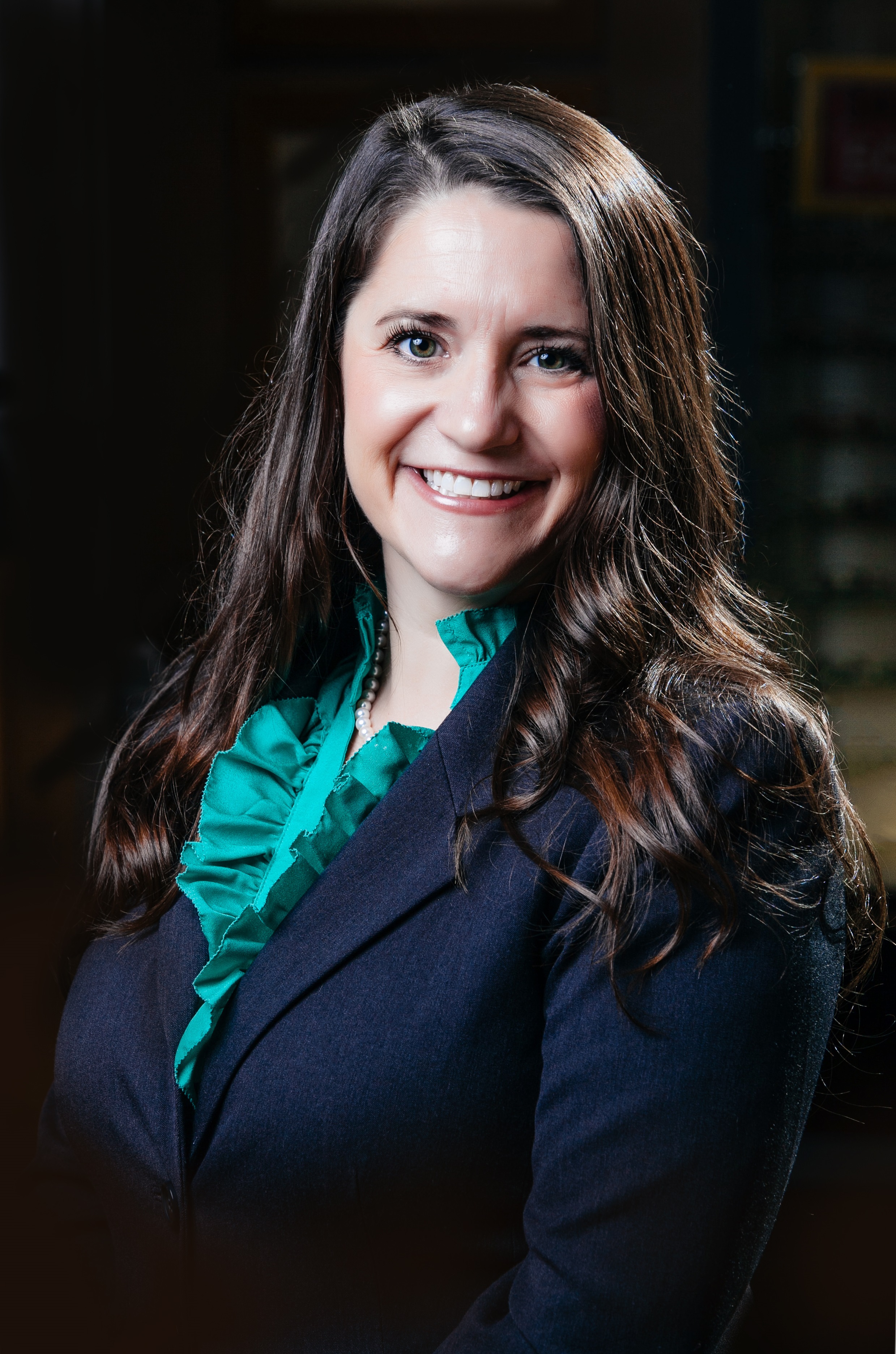 Dr. Jennifer Smith Zolman obtained her Doctorate of Optometry at Nova Southeastern College of Optometry in 2006. She is a fellow of the College of Optometrists in Vision Development. Dr. Zolman is President of the South Carolina Optometric Physicians Association (SCOPA) and an adjunct clinical professor for 5 different Colleges of Optometry.