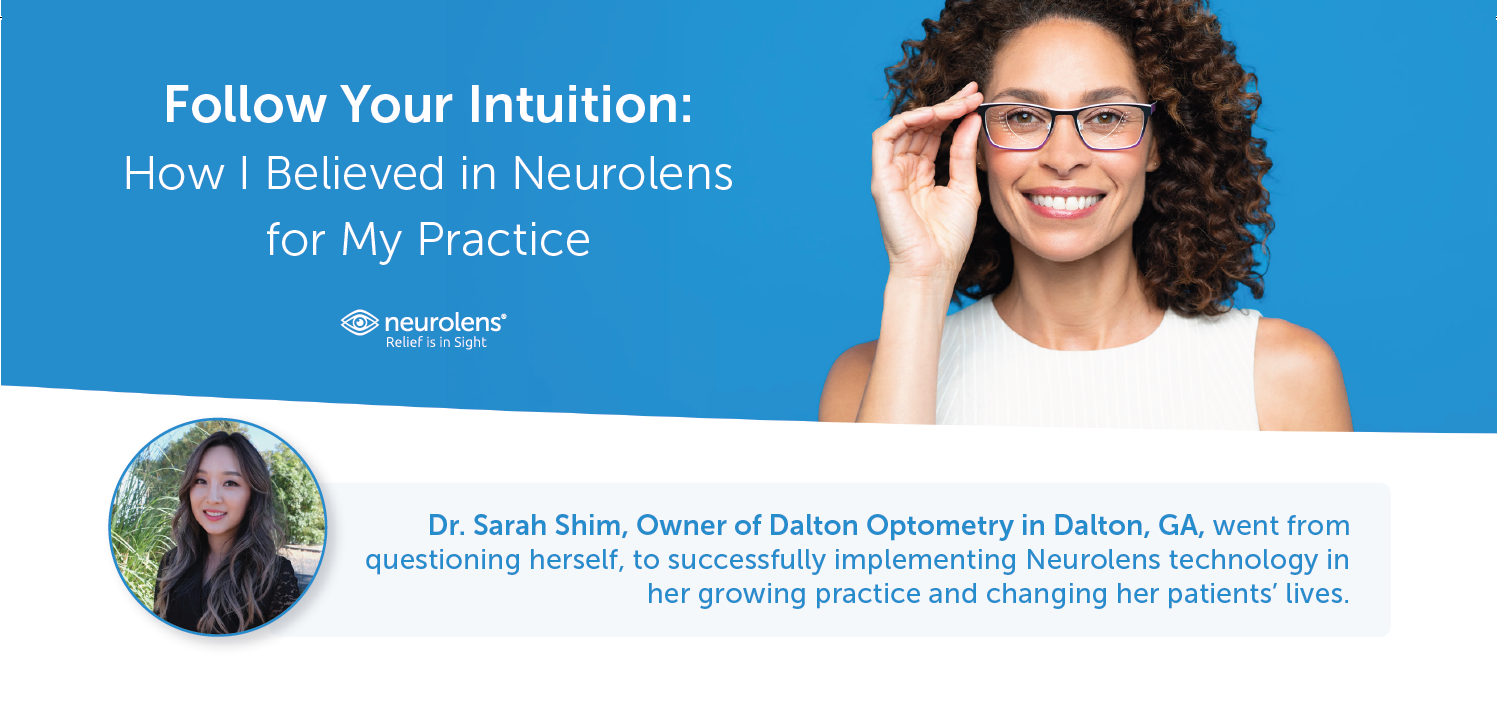 Follow Your Intuition: How I Believed in Neurolens for My Practice!
Dr. Sarah Shim, Owner of Dalton Optometry in Dalton, GA, went from questioning herself, to successfully implementing Neurolens technology in her growing practice and changing her patients' lives.
What obstacles did you encounter as you were going through the purchasing process with Neurolens?
"It had only been a few months since I had acquired this very old practice, in existence since the 1930s, that was still operating with paper charts. Having to update all the equipment and building that were 30+ years old, funds were limited. Also, with the recession looming, my practice consultant and my manager strongly discouraged me from purchasing the Neurolens Measurement Device, Gen 2 (NMD2). They didn't think patients would be willing to pay for it," she said.
Her team's initial doubts made her question the success she might have with Neurolens. She hesitated and decided against her initial decision to purchase the device. As her unease with this new decision lingered, when she was having lunch with another doctor friend later that week:
"When I talked about how much I want this new technology in my office but had been advised against it, he said, 'Sarah, why not? It will be a good investment and pay itself off in no time. It makes sense to me. Patients will pay cash for things they need and want. People pay for their surgeries upfront all the time because they need it.' I went straight back and told my consultant, 'I'm sorry. I'm going to get it.'"
After purchasing the device, who answered your questions and guided you through the
implementation process?
"Derek Johnson, Neurolens Key Account Director, was the first point of contact at the Neurolens
booth, who did a great job at presenting Neurolens to me at a conference. He flew down just for our
office for the first implementation visit with Brian. Then Brian, Neurolens Territory Manager, took over.
Brian has been fantastic in his support and guidance during the implementation. He came and spent
hours helping us with our most challenging patient. For instance, he is always available when I have
questions or need support."
How has your staff reacted to Neurolens technology?
"Very well. They have experienced it firsthand and are on board. My manager's chronic headaches are gone. My IT guy texted me saying after only two days he is perfectly adjusted. He reports relief from neck pain he didn't realize he had, and now he does not ever want to take the glasses off. The Neurolens team has done well in training the staff and helping them believe in it."
How has Neurolens impacted your patients' lives?
"Incredibly. From patients who were extremely symptomatic to those who were asymptomatic...we have stories to tell. I have a patient who has a history of brain tumor that thought the recent onset of severe headaches was her tumor returning even though the brain imaging studies were unremarkable. When she put her glasses on for the first time, she was ecstatic that her headaches were instantly alleviated.
Another patient who had not realized that her head was constantly tilted to the right (even with the prisms in her previous glasses she came to me wearing). When the new glasses with Neurolenses were on, her head was straight. When she came in for a subsequent adjustment, she began tilting her head again in the 5 minutes she had them off."
For herself, "My lifelong motion sickness is improved and I no longer experience nausea in the car even in the back seat of a windy road."
Lastly, what advice or feedback would you share with a colleague looking to adopt Neurolens technology in their practice?
BELIEVE in your clinical and business decisions.
Clinically: "You hardly have to do anything. The NMD2 spits out the answers. It has been the easiest thing to work with. I rarely have to pull out my loose prisms. Plus, patients love seeing the diagram of their results, which helps them understand the cause of their symptoms and why it needs correction.
"You have to believe in it. Price is a non-issue for the patients who are seeking relief. You are their doctor. If you are convinced, your patients will be convinced. You can be the one that changes their life."
Business wise: "If a startup practice like mine where we were averaging only about ten patients/daily can do it, your office can do it. Your staff have to believe in it. Focus on the patient and emphasize the treatment it will provide, not the price. Neurolens is still new enough that it can be a marketing tool for you because you could be one of the very few practices in your area that provide it. Walmart or Costco doesn't have it. Partnering with Neurolens can add another $10,000-20,000/month to your monthly baseline. It definitely helped me through my rough patches.
Take advantage of the support from Neurolens.
"Just do it. You won't regret it."
To learn more about Neurolens, please visit our website at https://www.neurolenses.com/.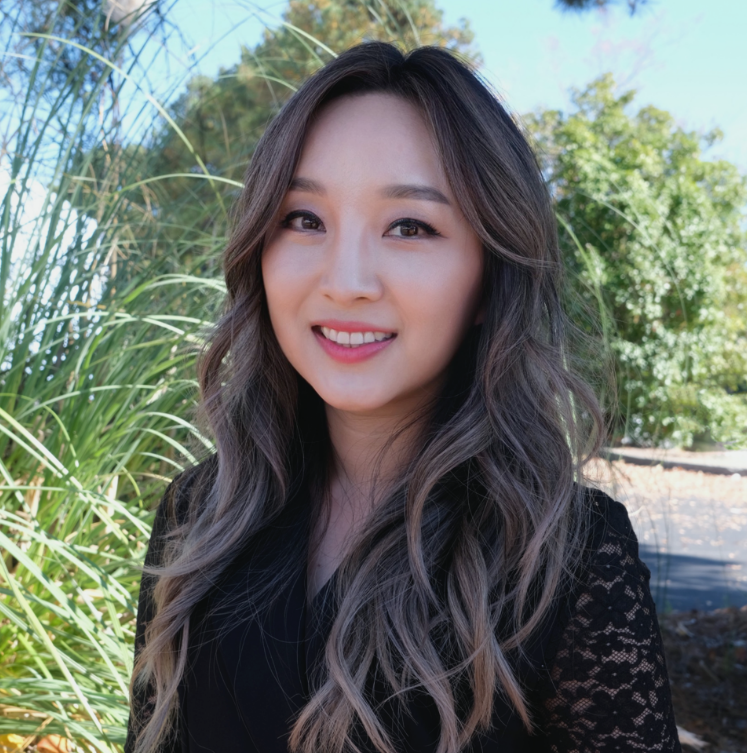 Dr. Sarah Shim is a trusted and skilled Optometrist who provides a wide-ranging variety of vision services to patients of all ages. With a comprehensive and thoughtful approach to her practice, she helps patients identify personalized solutions for their eye health at Dalton Optometry. With a passion for patient care and over a decade of experience, Dr. Shim's top priority is serving the Dalton community and beyond with the highest standard of eye care services.